Murals and Community Building: An Artistic Connection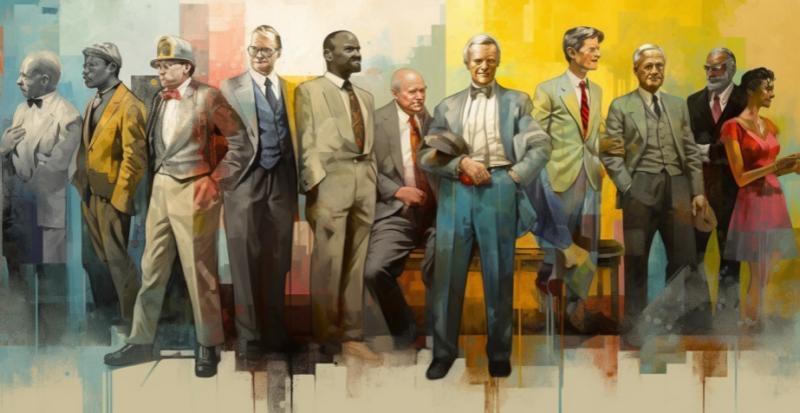 A Colourful Introduction to the World of Murals
It's a curious thing, really, how a simple splash of paint on a wall can transform an entire community. But behold the humble mural, a colossal display of artistic prowess and unbridled creativity that has the power to not only beautify the drab and dreary urban landscape but to unite and inspire its inhabitants. Murals are both a testament to the power of artistic expression and a catalyst for community building. By tapping into the collective creative spirit of a community, a mural can become a beacon of hope, a rallying point, a shared vision – or simply a damn fine piece of eye candy that makes your morning commute that much more bearable.
The Power of Public Art: A Brief and Incomplete History
Allow me to digress (as is my wont) into a brief (and decidedly incomplete) history of public art. From the ancient Egyptians to the Renaissance painters, humankind has always had a penchant for public expression. Some might argue that the very act of creating art is inherently communal, a means of sharing our thoughts, ideas, and experiences with our fellow humans. And what better way to share than on a grand scale that can be seen by all? Fast forward to the 20th century and beyond, when the humble mural took on new life in the hands of artists like Diego Rivera and the Mexican Muralism movement. These artists sought to use their work not merely as decoration, but as a tool for social and political change. With their massive and often controversial artworks, they aimed to inspire dialogue and awareness, to challenge the status quo and empower the masses. Today, murals continue to play a vital role in communities all over the world, adorning walls both public and private with their vibrant messages of unity, resilience, and hope.
Connecting Communities Through Art
But how exactly do these exuberant works of art foster community connections? It's really quite simple, dear friends. When a mural is created, it not only brings a refreshing burst of color and creativity into an otherwise mundane space, it also presents an opportunity for collaboration and engagement among the inhabitants of that space. Consider the creation of a community mural – a process that often involves input from residents, local artists, and passersby alike. This shared experience of coming together to create something beautiful and lasting can help to strengthen bonds and foster a sense of pride in one's community. Moreover, the finished product becomes a symbol of that unity, a constant reminder of the power of coming together.
Practical Advice for Mural Enthusiasts
Consider your canvas: The ideal location for a mural is one with high visibility and community significance. A highly trafficked public space, a local landmark, or a site of historical importance are all prime candidates.
Enlist local talent: Involving community artists and residents in the design and execution of your mural can help to foster a sense of ownership and pride. Plus, it's always a boon to showcase the talent that resides within your community.
Plan for longevity: A mural is an investment, and it's important to ensure that your artwork will stand the test of time (and the elements). Invest in high-quality materials and hire skilled artists who have experience with large-scale public art projects.
Engage with your audience: Murals have the power to spark conversations and inspire action. Use your work as an opportunity to engage with your community, whether through public workshops, artist talks, or other educational programming.
Promote the work: Don't let your masterpiece fade into obscurity – promote your mural, the artists involved, and the message it conveys. Share your story through social media, press releases, and other forms of community outreach.
Conclusion: The Art of Connection
In an age where we are increasingly connected through technology, yet often feel more isolated than ever, the value of shared experiences and communal spaces cannot be overstated. Murals, with their larger-than-life presence and ability to provoke thought and conversation, are a powerful tool in the ongoing quest to build stronger, more vibrant communities. So, if you find yourself wandering through the streets of your city, take a moment to appreciate the murals that adorn its walls. Revel in their splendor, ponder their meaning, and consider the potential for your own community to be enriched by the colorful embrace of public art.