Gold Members' Content
new!

Articles by Gold members

Products by Gold members

YouTube videos by Gold members

Latest tweets by Gold members

3rd party reviews of Gold members
designerviews.org articles
How Printing Can Change Your Business's Advertising

5 Signs that You Need a New Website

What Makes an Effective Logo Design?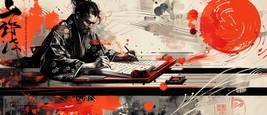 Sports Club Software Improves Class and Membership Management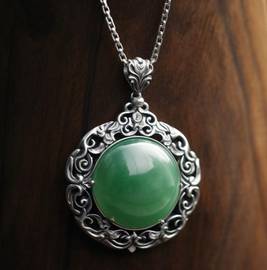 3 reasons you should be using CSS Grid Layout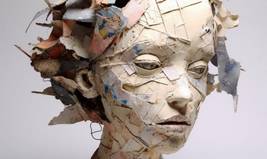 Number of listings removed from our directory since 1st November 2019 =
59
Articles by Gold Members of creativelistings.org
If you have a Gold listing on creativelistings.org and you have a blog on your website, we'll give you extra coverage for your latest blog entry right here! This service is automated - you don't need to do anything. Once you publish your latest blog on your website, we'll spider your website and find it - then publish a link to it right here! Not a gold member? You can add your website (and become a Gold member in the process) here.
How To Make Your Own Handmade Engagement Card
published on 30 March 2020 by decorquecards.com At the moment we may all have a bit too much time on our hands, so a perfect solution is The post How To Make Your Own Handmade Engagement Card appeared first on Decorque Cards. ... >> read more
Looka-this-update: It's Raining Logo Layouts!
published on 30 March 2020 by looka.com New logo layouts We've added four new logo layouts to the logo maker to make your logo look even more customized! Let's take a look at each one. Symbol between text You can now add a symbol between the text in your logo to break up the words. This look... >> read more
Trump Wins European Snooker Series Trophy behind Closed Doors
published on 27 March 2020 by awardefx.co.uk Judd Trump lifted the dazzling BetVictor European Series Open Trophy, Sunday 15 March. However, due to coronavirus, there was no audience to acclaim his magnificent victory over Kyren Wilson, nor see the dazzling trophy commissioned for the event. Desp... >> read more
The Importance of Choosing the Perfect Tablecloth
published on 24 March 2020 by tableclothsonline.co.uk It seems to be a pervasive myths that tablecloths are only meant to serve a functional purpose. While there is no doubt that these modern fabrics are able to protect the underlying table from issues such as scratches and stains, we also need to keep in... >> read more
Tips to shoot candid photography at street
published on 24 March 2020 by 69dropsstudio.co.uk candid photography at the street is not like a normal street portrait. It's all about capturing the unique things at the right moment. If you are a beginner, you need to spend more time learning about the right things in candid photography and ma... >> read more
New website launch – Charlie Sadd – Singer, DJ & Entertainer
published on 19 March 2020 by wensumprint.co.uk The post New website launch – Charlie Sadd – Singer, DJ & Entertainer appeared first on Wensum Print. ... >> read more
Information from CESTRIAN IMAGING LTD on COVID-19
published on 19 March 2020 by cestrian.co.uk Due to the unprecedented escalation and disruption by the coronavirus in the UK and all over Europe, we would like... The post Information from CESTRIAN IMAGING LTD on COVID-19 appeared first on Cestrian. ... >> read more
How to Make a Quick Diamond Pendant with Swarovski Crystals…
published on 11 March 2020 by jillybeads.co.uk Swarovski® Fancy Stone 4933 Square Rings make dramatic and stylish centrepieces that can be hung as pendants from chain or cord or even a beaded rope. Follow these simple steps to put together a modern, chic pendant necklace: You will need 1 Swarovski ... >> read more
5 Tips To Keep Your Woodcarving Tools Sharp
published on 10 March 2020 by tiranti.co.uk 5 Tips To Keep Your Woodcarving Tools Sharp Wood is a fantastic material to work with, and offers its own rewards separate from other materials like stone, clay, wax or plastics. However, when working with wood, it's important to have the right set of ... >> read more
Tampa Business Professionals Corporate Branding Headshots Session
published on 19 February 2020 by jamesconnellphotography.com Setting Downtown Tampa on Fire with Professional Corporate Branding Headshots Just before she left for a new job a few states away Melissa gifted her team with professional headshots. The... Continue reading → The post Tampa Business Professional... >> read more
On-site watch repair service
published on 12 February 2020 by weclarkwatchrepairs.co.uk Due to the ongoing success of our watch repair service, we are delighted to announce that we have an on-site repair workshop at our Lewes showroom. Dan has been trained in watch repair and is currently undertaking further training with the BHI (British... >> read more
Rug Gun Tufting Course London Metropolitan University The Cass
published on 9 January 2020 by millstek.com Dates: 06.03.20 – 20.03.10 Days: Saturday 11.30 – 17.30 Duration: One day a week for 3 weeks Enrollment Description This unique course will introduce you to the design and practical process of rug tufting leading you on to creating your own... >> read more
Paso a Paso: Casitas "Estamos Unidos"
published on 6 December 2019 by crafty.cl Casitas Este proyecto fue pensado para unirnos en un momento de pasarlo bien ya sea en familia, con amigos o simplemente solos con una tacita de té. Paso 1 Lijar Paso 2 Pintar con gesso que es una base que empareja , recuerde este es un trabajo hecho a... >> read more
What To Consider When Setting Up A Business
published on 5 September 2019 by premiumsigns.co.uk What To Consider When Setting Up A Business It's Important To Do Things Properly Making the decision to quit your job and take full control of your future as an entrepreneur takes both courage and confidence; you need so be strong and sure-footed. Howe... >> read more
2 Day complete lampshade making masterclass with Moji Designs in Hove
published on 19 June 2019 by mojidesigns.com How gorgeous are these shades hand made by one of my students earlier this week. The post 2 Day complete lampshade making masterclass with Moji Designs in Hove appeared first on Moji Designs. ... >> read more
Exhibiting at Bridgnorth Open House Arts Trail
published on 30 May 2019 by cazamic.com On the 8th and 9th of June I will exhibiting at the Bridgnorth Open House Arts Trail. You can find me on the trail which is open from 10am-4pm on both days. I maybe demonstrating flower making also.… The post Exhibiting at Bridgnorth Open House A... >> read more
Our New Laminating & Digital Foiling Machines
published on 6 March 2019 by streetsprocesscolour.co.uk Our New Laminating & Digital Foiling Machines SPC are excited to announce the delivery of our all new Laminating and […]... >> read more
Leave a Lasting Impression with Shipping and Packaging
published on 3 December 2018 by pricestickers.co.uk Shipping and Packaging Businesses aren't always completely responsible for dents or damages which can acquire during shipping. Show your customers that you put as much thought into getting your product to their door safely and professionally as you did... >> read more
Eco Garden Trends – 6 Tips For Eco-Friendly Gardening
published on 20 November 2018 by greenoakfurniture.net The post Eco Garden Trends – 6 Tips For Eco-Friendly Gardening appeared first on Green Oak Furniture. ... >> read more
BADE NEWBY PROVIDE A WIDE RANGE OF WATERPROOF STICKERS
published on 20 September 2018 by badenewby.co.uk It is often the case that some vinyl stickers may have to withstand the bad weather, or be in contact with water somehow, so therefore these stickers need to be waterproof and weather resistant. Bade Newby supply waterproof stickers and have ... >> read more
shibori heart pendants
published on 20 June 2016 by funkycrafts.uk Shibori heart pendants at funkycrafts will shortly be on sale in the mystic garden gallery in Glastonbury at £30.00 each. Each on is a unique bespoke pendant..no one being the same. I can commission a pendant if there is something specific you would li... >> read more