Gold Members' Content
new!

Articles by Gold members

Products by Gold members

YouTube Videos by Gold members

Latest Tweets by Gold members
designerviews.org articles
How Printing Can Change Your Business's Advertising

5 Signs that You Need a New Website

What Makes an Effective Logo Design?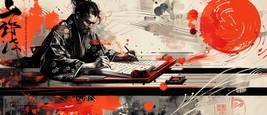 Sports Club Software Improves Class and Membership Management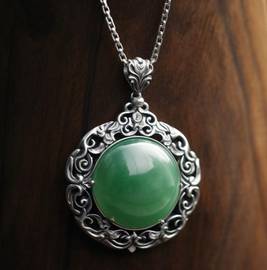 3 reasons you should be using CSS Grid Layout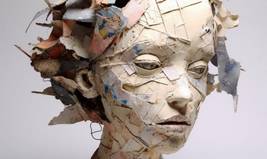 Number of listings removed from our directory since 1st November 2019 =
55
Articles by Gold Members of creativelistings.org
If you have a Gold listing on creativelistings.org and you have a blog on your website, we'll give you extra coverage for your latest blog entry right here! This service is automated - you don't need to do anything. Once you publish your latest blog on your website, we'll spider your website and find it - then publish a link to it right here! Not a gold member? You can add your website (and become a Gold member in the process) here.
5 tips for professional food photography
published on 28 February 2020 by 69dropsstudio.co.uk Taking a picture of your favorite food comes under the food photography. If you decide to take a snap of the meal while preparing, you must follow more tips for the better output. Have you noticed some images in a cookbook or food blog donít have a pro... >> read more
10 Unique Reasons to Use Looka's Logo Maker
published on 28 February 2020 by looka.com If you havenít already gathered by now, we love logos…a lot. And we love seeing the unique reasons our customers make logos every day. There are a surprising number of reasons to have a logo beyond owning a business! Logos provide a sense of belo... >> read more
Jonathan Porritt Accepts Edie Sustainability Award and Challenges Government to Legislate
published on 27 February 2020 by awardefx.co.uk Jonathan Porritt CBE and green activist collected a Lifetime Achievement Award at the edie Sustainability Leaders Awards 2020, held 5 February in London. Special EFX sponsored the trophies and Melanie Osborne, Sales Director, attended the event and rep... >> read more
The Complete Guide to Handmade Motherís Day Cards
published on 24 February 2020 by decorquecards.com We love our mums! One great way of celebrating how much we love our Mums is on Mothering Sunday, and The post The Complete Guide to Handmade Motherís Day Cards appeared first on Decorque Cards. ... >> read more
Tampa Business Professionals Corporate Branding Headshots Session
published on 19 February 2020 by jamesconnellphotography.com Setting Downtown Tampa on Fire with Professional Corporate Branding Headshots Just before she left for a new job a few states away Melissa gifted her team with professional headshots. The... Continue reading → The post Tampa Business Professional... >> read more
St Patrick's Celebration Shamrock by GillBill
published on 12 February 2020 by jillybeads.co.uk It's that time of year again! Spring is springing and St Patrick's Day is nearly here. We've designed for you this lovely Swarovski Shamrock charm to hang from a chain or just put in your pocket! It's very easy to make! All you need is some fine je... >> read more
How To Wash & Care For Tablecloths
published on 12 February 2020 by tableclothsonline.co.uk Taking care of tablecloths ensures you get the best out of them. This, however, is not a simple task. For instance, taking care of luxury tablecloths can be challenging, especially when you have little children in your home since they tend to mess them... >> read more
On-site watch repair service
published on 12 February 2020 by weclarkwatchrepairs.co.uk Due to the ongoing success of our watch repair service, we are delighted to announce that we have an on-site repair workshop at our Lewes showroom. Dan has been trained in watch repair and is currently undertaking further training with the BHI (British... >> read more
Ceramic Pottery Equipment for Professionals & Beginners Alike
published on 24 January 2020 by tiranti.co.uk Ceramics have been a popular, cultural artform throughout history and there are surviving pieces dating back as far as 10000 BC. Perhaps it is the ability to carefully hand craft an exact design by the sculptor, or the unique elements of each finished ... >> read more
Rug Gun Tufting Course London Metropolitan University The Cass
published on 9 January 2020 by millstek.com Dates:†06.03.20 – 20.03.10 Days:†Saturday 11.30 – 17.30 Duration:†One day a week for 3 weeks Enrollment Description This unique course will introduce you to the design and practical process of rug tufting leading you on to creating your own... >> read more
Get ahead of the field in 2020
published on 17 December 2019 by cestrian.co.uk   Seven ways for retailers and brands to take advantage of the yearís major sporting events Sporting events bring people... The post Get ahead of the field in 2020 appeared first on Cestrian. ... >> read more
Wensum Print Wins Regional Award at The 4th English Wedding Awards 2019
published on 6 December 2019 by wensumprint.co.uk The post Wensum Print Wins Regional Award at The 4th English Wedding Awards 2019 appeared first on Wensum Print. ... >> read more
Paso a Paso: Casitas "Estamos Unidos"
published on 6 December 2019 by crafty.cl Casitas Este proyecto fue pensado para unirnos en un momento de pasarlo bien ya sea en familia, con amigos o simplemente solos con una tacita de tť. Paso 1 Lijar Paso 2 Pintar con gesso que es una base que empareja , recuerde este es un trabajo hecho a... >> read more
What To Consider When Setting Up A Business
published on 5 September 2019 by premiumsigns.co.uk What To Consider When Setting Up A Business Itís Important To Do Things Properly Making the decision to quit your job and take full control of your future as an entrepreneur takes both courage and confidence; you need so be strong and sure-footed. Howe... >> read more
2 Day complete lampshade making masterclass with Moji Designs in Hove
published on 19 June 2019 by mojidesigns.com How gorgeous are these shades hand made by one of my students earlier this week. The post 2 Day complete lampshade making masterclass with Moji Designs in Hove appeared first on Moji Designs. ... >> read more
Exhibiting at Bridgnorth Open House Arts Trail
published on 30 May 2019 by cazamic.com On the 8th and 9th of June I will exhibiting at the Bridgnorth Open House Arts Trail. You can find me on the trail which is open from 10am-4pm on both days. I maybe demonstrating flower making also.… The post Exhibiting at Bridgnorth Open House A... >> read more
Our New Laminating & Digital Foiling Machines
published on 6 March 2019 by streetsprocesscolour.co.uk Our New Laminating & Digital Foiling Machines SPC are excited to announce the delivery of our all new Laminating and […]... >> read more
Leave a Lasting Impression with Shipping and Packaging
published on 3 December 2018 by pricestickers.co.uk Shipping and Packaging Businesses arenít always completely responsible for dents or damages which can acquire during shipping. Show your customers that you put as much thought into getting your product to their door safely and professionally as you did... >> read more
Eco Garden Trends – 6 Tips For Eco-Friendly Gardening
published on 20 November 2018 by greenoakfurniture.net The post Eco Garden Trends – 6 Tips For Eco-Friendly Gardening appeared first on Green Oak Furniture. ... >> read more
BADE NEWBY PROVIDE A WIDE RANGE OF WATERPROOF STICKERS
published on 20 September 2018 by badenewby.co.uk It is often the case that some vinyl stickers may have to withstand the bad weather, or be in contact with water somehow, so therefore these stickers need to be waterproof and weather resistant. Bade Newby supply waterproof stickers and have ... >> read more
shibori heart pendants
published on 20 June 2016 by funkycrafts.uk Shibori heart pendants at funkycrafts will shortly be on sale in the mystic garden gallery in Glastonbury at £30.00 each. Each on is a unique bespoke pendant..no one being the same. I can commission a pendant if there is something specific you would li... >> read more