Gold Members' Content

Articles by Gold members

Products by Gold members

YouTube videos by Gold members

Latest tweets by Gold members

3rd party reviews of Gold members
designerviews.org articles
How Your Website Visitors Can Help Boost Your Rankings
Taking the Drama Out of a Self-Build

Content Marketing in 2020: Thinking in Stories
Bathroom Interior Style and Trends

Designer Heated Towel Rails for Your Home

Number of listings removed from our directory since 1st November 2019 =
111
COVID-19 update: we are open and working safely. Feel free to add your business to our directory
here
A Human Reviewed Arts and Crafts Directory
Our directory is a human-reviewed, niche business directory dedicated only to arts and crafts related websites. Perfect for related sites to help them get direct exposure to their website and also boost their search engine rankings - click here for more information on the benefits of listing your website in our directory.


View

our most recent Gold listings added to our directory. Get your own website listed on our home page and

reviewed here

about review notes
Interested in adding your website to our directory? It's free!
We have 2 levels of listing:-

- a FREE Bronze listing with a reciprocal link to us, where there is no possible reason not to add a link to your website.

- Gold listing full of SEO benefits (search engine benefits). You get your own design / creative related personal page where you can link out to as many as 10 external web pages - and add up to 20 hi-res images too. This is all very easy to do with a friendly WYSIWYG editor.
---
Art and Craft Related Articles
This is the place to read and share your own art and craft related articles. It can be any kind of craft-type from embroidery to print-design to card-making to ceramics. Any art/craft discipline is a relevant topic for this article archive.
There are currently
3 free article spots on creativelistings.org
- take advantage and get your article posted here for FREE (usually £10) -
click here
to add your free article!
5 Most Exciting Types of Photography

Getting into photography is one of the most fulfilling steps you can take in life. If you love capturing and immortalizing candid moments, becoming a professional photographer may be a dream come true. You know what they say: If you love what you do, you'll never work a day in your life. Nothing ...read more
---
Tips on Teaching a Child to Sew by Doll Clothing Designer Chelly Wood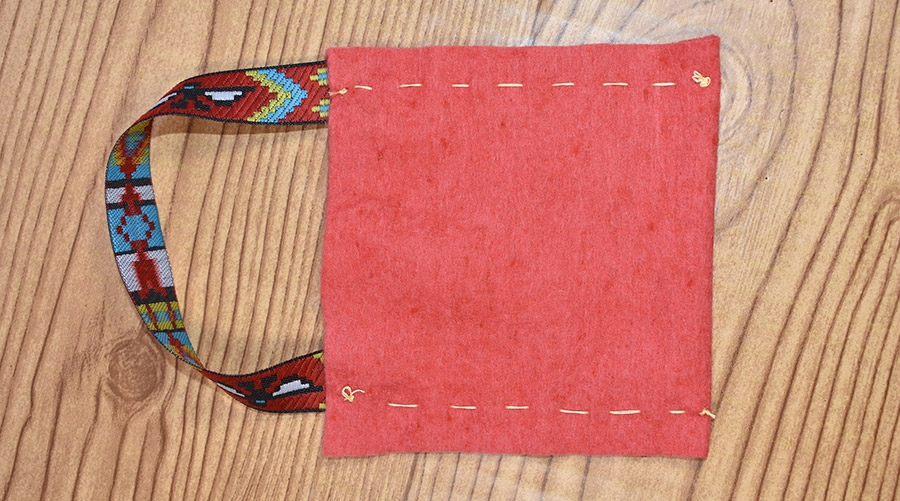 I often get questions from my website followers about how to teach a child to sew, and these are a few tips Iíve learned from not only teaching my own children to sew, but also from teaching children how to sew at the school library where I work at my ďday job.Ē First, itís important to wait to s...read more
---
Latest Crafts Websites Reviewed
Unique Handmade Personalised Cards and Gifts
jmcraft.co.uk
Treat someone special to something personalised especially for them


UK based business providing handmade personalised cards and cross-stitched gifts for sale. Website includes e-commerce facilities, delivery information, contact form.


creativelistings.org review


View Company Profile »

---

Emmett Machinery cutting & sewing equipment ideal for curtain & soft furnishings
emmettmachinery.com
We have been providing sewing and cutting equipment to the curtain and soft furnishings sector since 2004.


UK (Stockport, Cheshire) based business - established in 2004 - providing sewing and curtain making equipment. Website includes e-commerce facilities, delivery and returns information, terms and conditions, blog, full contact details including company registration and VAT numbers.


creativelistings.org review


View Company Profile »

---

Contemporary Cross Stitch Patterns and Kits from Creative Cross Stitch
creativecrossstitch.com
Cross stitch patterns and cross stitch kits, a selection of contemporary cross stitch patterns and kits suitable for all standards. Art Deco, Christmas patterns and decorations, cross stitch designs for Children's rooms and nurseries...


UK (Oxshott, Surrey) based business providing cross stitch patterns. Website includes e-commerce facilities, delivery and returns information, blog, testimonials, terms and conditions, full contact details including company registration number.


creativelistings.org review


View Company Profile »

---

Simply Cross Stitch
simplycross-stitch.com
Simply Cross Stitch is an online store dedicated to selling high quality, comprehensive cross stitch kits. There is a wide range of designs and contemporary patterns to choose from including homemade designs which can be personalised


UK (Blunham) based business providing cross-stitch kits for sale. Website includes e-commerce facilities, delivery and returns information, terms and conditions, associations, full contact details including company registration number.


creativelistings.org review


View Company Profile »

---

Ropes Direct
ropesdirect.co.uk
Looking to buy rope online? Ropes Direct have you covered, stocking a wide range including decking and yacht rope, battle ropes and more. Shop online now!


UK (Great Yarmouth, Norfolk) based business providing rope (including rope as craft making supplies). Website includes e-commerce facilities, delivery and returns information, terms and conditions, testimonials, associations, full contact details including company VAT number.


creativelistings.org review


View Company Profile »

---

Papercraft PDF templates to make 3D origami sculptures
ecogamishop.com
Shop our papercraft templates to make 3D origami paper sculptures. Choose the model you like the most from animal trophies, sculptures, lampshades or mask, download the PDF and have fun assembling your 3D puzzle.


Website providing papercraft templates to make 3D origami paper sculptures. Website includes e-commerce facilities, "meet the founder" information, FAQs, terms and conditions, contact form.


creativelistings.org review


View Company Profile »

---

Custom Comet
customcomet.com
Promotional product company based in the city of Portland in the United States. Providing quality items such as custom air fresheners, coasters, coffee sleeves, embroidered patches, lapel pins and more. Free design help with every order.


US (Portland, OR) based business providing a range of promotional products and printing services. Website includes details of products and services provided, work examples, client list, testimonials, terms and conditions, including delivery and returns information, full contact details.


creativelistings.org review


View Company Profile »

---

Baby Crochet Patterns | UK Craft Store
ukcraftstore.com
UK Craft Store Crochet cardigan patterns for babies and children


UK based business providing crochet patterns for babies and children's clothing. Website includes e-commerce facilities, delivery and returns information, blog, contact form.


creativelistings.org review


View Company Profile »

---

Best Tampa Headshot Photographer Prices | James Connell Photography
jamesconnellphotography.com
Tampa Headshot Photographer offers creative headshot photography services to enhance your business and brand. Groups welcome. Schedule Your Session Today!


US (Tampa, FL) based business providing a wide range of photography services. Website includes details of services provided, work examples and case studies, "meet the founder" page, testimonials, associations, full contact details.


creativelistings.org review


View Company Profile »

---

Custom made mascot costumes
mascotmakers.com
We have been custom making mascots for clients worldwide since 2001, we do all the manufacturing ourselves. We design the bespoke costumes and then create them in our own workshop.


UK (Windsor, Berkshire) based business - established in 2001 - providing custom mascot costumes. Website includes details of services provided, "meet the team" page, work examples, testimonials, client list, pricing, associations, terms and conditions, full contact details.


creativelistings.org review


View Company Profile »

---

tableclothsonline.co.uk
tableclothsonline.co.uk
Express Tablecloths are the UK's leading supplier in custom made to measure table linen and fabrics


UK (Ardwick, Manchester) based business - with over 50 years' experience - providing made to measure PVC tablecloths, napkins, placemats and heavy duty table protectors for sale. Website includes e-commerce facilities, delivery and returns information, terms and conditions, full contact details including company registration number.


creativelistings.org review


View Company Profile »

---

No.1 Printers St Albans | Printing Services: Streets Process Colour
streetsprocesscolour.co.uk
Streets Process Colour provide printing services in St Albans and throughout the surrounding areas of Hertfordshire. For the #1 printers in St Albans, be sure to give Streets Process Colour a call today on 01462 893771 and request your FREE quote!


UK (Hertfordshire and Cambridgeshire) based business providing a range of printing services. Website includes details of services provided, work examples, "meet the team" page, testimonials, blog, details of business premises, associations, full contact details.


creativelistings.org review


View Company Profile »

---

5* Printers Norfolk | Printing Services: Wensum Print
wensumprint.co.uk
Experienced Printers in Norwich - Wensum Print Specialise in a Range of Print Services - Flyers, Business Cards, Banners & Leaflets. Get in touch today for a FREE Quote!


UK (Norwich, Norfolk) based business - established over 35 years ago - providing a range of printing and website design services. Website includes details of services provided, work examples, associations, testimonials, details of business premises, full contact details.


creativelistings.org review


View Company Profile »

---

For all your Papercrafting supplies including clear & rubber Stamps, Cutting Dies, Scrapbook Papers & more, FREE Digital Stamp printable downloads, LOW worl
polkadoodles.co.uk
For all your Crafting supplies including clear & rubber Stamps, Cutting Dies, Scrapbook Papers & more, FREE Digital Stamp printable downloads, LOW worldwide shipping. Printable Adult Colouring images.


UK (York, North Yorkshire) based business providing a wide range of crafting supplies. Website includes e-commerce facilities, delivery and returns information, terms and conditions, associations, blog, full contact details. Company website has been online since 2009 according to web.archive.org.


creativelistings.org review


View Company Profile »

---

Cardmaking Supplies | Manchester | Swedish House Crafts
swedishhousecrafts.co.uk
Stamps, dies and papers from Swedish makers. Low shipping or free worldwide


UK (Manchester) based business (with registered office in London) - established in 2016 - providing crafting supplies. Website includes e-commerce facilities (with terms and conditions, including delivery and returns information), "meet the team" page, associations, regularly updated blog, full contact details.


creativelistings.org review


View Company Profile »

---