Gold Members' Content
new!

Articles by Gold members

Products by Gold members

YouTube Videos by Gold members

Latest Tweets by Gold members
designerviews.org articles
How Printing Can Change Your Business's Advertising

5 Signs that You Need a New Website

What Makes an Effective Logo Design?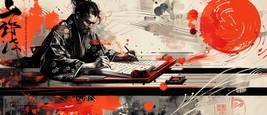 Sports Club Software Improves Class and Membership Management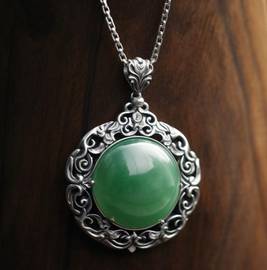 3 reasons you should be using CSS Grid Layout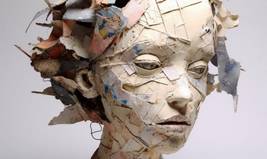 Number of listings removed from our directory since 1st November 2019 =
55
A Human Reviewed Arts and Crafts Directory
Our directory is a human-reviewed, niche business directory dedicated only to arts and crafts related websites. Perfect for related sites to help them get direct exposure to their website and also boost their search engine rankings - click here for more information on the benefits of listing your website in our directory.


View

our most recent Gold listings added to our directory. Get your own website listed on our home page and

reviewed here

creativelistings.org reviewer
about review notes
Interested in adding your website to our directory? It's free!
We have 2 levels of listing:-

- a FREE Bronze listing with a reciprocal link to us, where there is no possible reason not to add a link to your website.

- Gold listing full of SEO benefits (search engine benefits). You get your own design / creative related personal page where you can link out to as many as 10 external web pages - and add up to 20 hi-res images too. This is all very easy to do with a friendly WYSIWYG editor.
---
Latest Crafts Websites Reviewed
Best Tampa Headshot Photographer Prices | James Connell Photography
jamesconnellphotography.com
Tampa Headshot Photographer offers creative headshot photography services to enhance your business and brand. Groups welcome. Schedule Your Session Today!


US (Tampa, FL) based business providing a wide range of photography services. Website includes details of services provided, work examples and case studies, "meet the founder" page, testimonials, associations, full contact details.


creativelistings.org reviewer


View Company Profile »

---

Custom made mascot costumes
mascotmakers.com
We have been custom making mascots for clients worldwide since 2001, we do all the manufacturing ourselves. We design the bespoke costumes and then create them in our own workshop.


UK (Windsor, Berkshire) based business - established in 2001 - providing custom mascot costumes. Website includes details of services provided, "meet the team" page, work examples, testimonials, client list, pricing, associations, terms and conditions, full contact details.


creativelistings.org reviewer


View Company Profile »

---

Express Tablecloths
tableclothsonline.co.uk
Express Tablecloths are the UK's leading supplier in custom made to measure table linen and fabrics


UK (Ardwick, Manchester) based business - with over 50 years' experience - providing made to measure PVC tablecloths, napkins, placemats and heavy duty table protectors for sale. Website includes e-commerce facilities, delivery and returns information, terms and conditions, full contact details including company registration number.


creativelistings.org reviewer


View Company Profile »

---

No.1 Printers St Albans | Printing Services: Streets Process Colour
streetsprocesscolour.co.uk
Streets Process Colour provide printing services in St Albans and throughout the surrounding areas of Hertfordshire. For the #1 printers in St Albans, be sure to give Streets Process Colour a call today on 01462 893771 and request your FREE quote!


UK (Hertfordshire and Cambridgeshire) based business providing a range of printing services. Website includes details of services provided, work examples, "meet the team" page, testimonials, blog, details of business premises, associations, full contact details.


creativelistings.org reviewer


View Company Profile »

---

5* Printers Norfolk | Printing Services: Wensum Print
wensumprint.co.uk
Experienced Printers in Norwich - Wensum Print Specialise in a Range of Print Services - Flyers, Business Cards, Banners & Leaflets. Get in touch today for a FREE Quote!


UK (Norwich, Norfolk) based business - established over 35 years ago - providing a range of printing and website design services. Website includes details of services provided, work examples, associations, testimonials, details of business premises, full contact details.


creativelistings.org reviewer


View Company Profile »

---

For all your Papercrafting supplies including clear & rubber Stamps, Cutting Dies, Scrapbook Papers & more, FREE Digital Stamp printable downloads, LOW worl
polkadoodles.co.uk
For all your Crafting supplies including clear & rubber Stamps, Cutting Dies, Scrapbook Papers & more, FREE Digital Stamp printable downloads, LOW worldwide shipping. Printable Adult Colouring images.


UK (York, North Yorkshire) based business providing a wide range of crafting supplies. Website includes e-commerce facilities, delivery and returns information, terms and conditions, associations, blog, full contact details. Company website has been online since 2009 according to web.archive.org.


creativelistings.org reviewer


View Company Profile »

---

Cardmaking Supplies | Manchester | Swedish House Crafts
swedishhousecrafts.co.uk
Stamps, dies and papers from Swedish makers. Low shipping or free worldwide


UK (Manchester) based business (with registered office in London) - established in 2016 - providing crafting supplies. Website includes e-commerce facilities (with terms and conditions, including delivery and returns information), "meet the team" page, associations, regularly updated blog, full contact details.


creativelistings.org reviewer


View Company Profile »

---

No.1 Printers Croydon, Surrey | Printing Services | Print Shop: Cherrill Print
cherrillprint.co.uk
As professional Croydon printers with over 35 years of experience, Cherrill Print are able to offer a range of design and printing services in Croydon and Surrey. Visit our print shop or head over to our website to find out more information about the print services we offer.


UK (South Croydon) based business - established in 1976 - providing a range of printing, graphic design and website design services. Website includes details of services provided, work examples, testimonials, associations, full contact details. Company website has been online since 2010 according to web.archive.org


creativelistings.org reviewer


View Company Profile »

---

Animal art by wildlife artist James Hollis
jameshollisart.co.uk
Animal art and wildlife paintings by British artist artworks include paintings and drawings of hares, cows and many other animals.


UK (Greenwich, London) based business providing artwork as home decoration. Website includes e-commerce facilities, delivery and returns information, "meet the founder" page, associations, press mentions (BBC), full contact details.


creativelistings.org reviewer


View Company Profile »

---

No.1 Stickers Leicestershire | Sticker Printing: Bade Newby Display
badenewby.co.uk
Screen and digital printers established since 1963. Bade Newby are well renowned as one of the main distributors of car and shop window sticker prints, clear vinyls, floor sticker designs and also self adhesive sticker printing in the UK.


UK (Loughborough, Leicestershire) based business - established in 1963 - providing car and shop window sticker prints, clear vinyls, floor sticker designs and self adhesive sticker printing. Website includes product catalogue, delivery and returns information (via terms and conditions), testimonials, associations, full contact details.


creativelistings.org reviewer


View Company Profile »

---

No.1 Signs London | Signage | Sign Makers: Premium Signs
premiumsigns.co.uk
Make Premium Signs your first choice for all types of signs, graphics, banners and wall plaques. Order online today or over the phone for direct delivery!


UK (Croydon, London) based business providing a range of printing services. Website includes details of services provided, work examples, details of business premises (photographs), client list, testimonials, associations, full contact details.


creativelistings.org reviewer


View Company Profile »

---

Crafters Vinyl Decals, Gifts & Supplies
etsy.com
We supply Crafters with Vinyl Decals to Craft Supplies. Rochester in Kent Based Online Seller. We Design and Supply your template before you Buy. All Other Vinyl Decals Supplied including Clothing & Vehicle Decals.


Etsy shop providing vinyl decals to craft supplies.


creativelistings.org reviewer


View Company Profile »

---

No.1 for Price Labels, Tags & Stickers UK: Price Stickers
pricestickers.co.uk
Price Stickers: Best place to buy retail price stickers online. We supply top brands including M&S, Waitrose, Tesco and Costa Coffee. Free UK delivery!


UK (Kempston, Bedfordshire) based business - established over 30 years ago - providing price tags, price labels and price stickers for businesses. Website includes e-commerce facilities, returns information (via terms and conditions), testimonials, blog, full contact details including company registration and VAT numbers.


creativelistings.org reviewer


View Company Profile »

---

camillarosesignwriter.co.uk
camillarosesignwriter.co.uk
Signwriting | Traditional Signwriter | Gilder | Gilding | Brush lettering | Design | Illustration | Murals | Pictorials | Hand Painted | Bespoke Signage | A boards | Shops Fascias | Swing Signs | Vehicles | Boats | Glass & Windows | Menu Boards


UK (Plymouth) based business providing sign-making services. Website includes details of services provided, work examples, contact details.


creativelistings.org reviewer


View Company Profile »

---

Hobby & Craft - Wooden Paper Mache Polystyrene Superstore
hobbyandcraftshop.co.uk
Personalise, paint ,decoupage wooden boxes chests signs plaques paper mache boxes polystyrene. We also stock candle wick pens clay wooden letters numbers stamps stencils


UK (Nottingham) based business - established in 1993 - providing craft supplies for sale. Website includes e-commerce facilities, terms and conditions, delivery information, details of business premises, full contact details including VAT number.


creativelistings.org reviewer


View Company Profile »

---