The Relevance of Art History in Crafting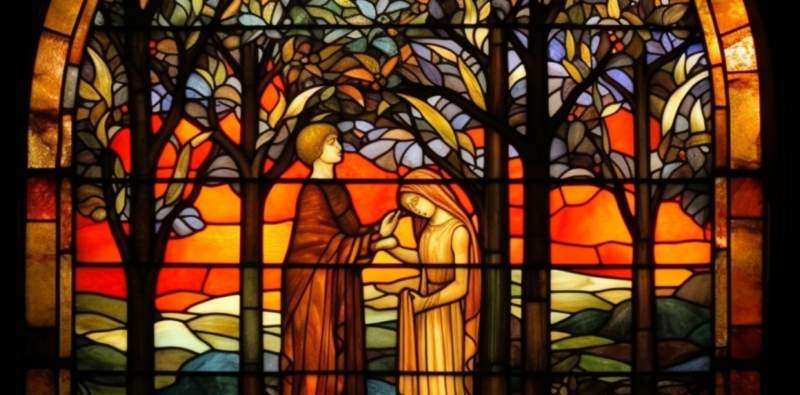 Why Art History Matters in Crafting
You might think crafting is just about making pretty things with hot glue and pipe cleaners, but my dear reader, there's so much more to it than that. In fact, one of the most crucial aspects of crafting is something you might have slept through in college: art history. Sure, you may not see the connection between the Sistine Chapel and your decoupage tabletop, but trust me, it's there. Art history is the study of visual and tactile creativity through the ages, and it can provide a wealth of inspiration and knowledge for those of us who create things with our hands. So if you're ready to elevate your crafting from 'my kid made this at summer camp' to 'this could be displayed in a museum,' read on, and let's explore the links between art history and crafting.
Techniques and Materials From the Ages
Not all art is created equal, and not all art is created with the same tools and materials. Art history provides us with a treasure trove of techniques and materials that we can employ in our crafting endeavors. Sure, you might already know about the wonders of Mod Podge and acrylic paint, but what about encaustic, fresco, or, gasp, even gold leaf? These ancient techniques can add depth, texture, and a touch of sophistication to your crafting projects. For example, have you ever heard of the lost-wax casting method? It's an ancient technique used to create bronze sculptures, but don't worry – you don't need a forge in your craft room. You can use this technique to create detailed, intricate wax models, which can then be cast in a variety of materials. So maybe it's time to move beyond macaroni art and embrace the wonders of art history.
Styles and Movements: A Never-Ending Source of Inspiration
Are you stuck in a crafting rut? Are all your creations starting to look like Pinterest fails? Fear not! Art history is here to save the day and provide you with years – nay, centuries – of creative inspiration. Let's talk about some of the movements and styles that can elevate your crafting:
Impressionism: Forget about perfectly realistic depictions of your subjects; let your imagination run wild! Embrace the beauty of color and light, and remember that sometimes, less is more.
Art Nouveau: Embrace the beauty of nature and organic forms in your crafting. Flowing lines, intricate patterns, and a touch of elegance will set your creations apart.
Abstract Expressionism: If you've ever wanted to throw paint at a canvas, now's your chance. Channel your inner Jackson Pollock and let your emotions guide your crafting.
Pop Art: Who says art can't be fun? Bring popular culture into your crafting with bright colors, bold designs, and a touch of humor. Warhol would be proud.
Don't limit yourself to just these movements – explore the whole timeline of art history for ideas and inspiration. Your local library should have a whole section dedicated to art history, or you can browse the endless resources available online. Find what speaks to you, and let that inform your crafting.
Learn From the Masters (and Mistresses, too)
While we may never be the next Michelangelo or Frida Kahlo, that doesn't mean we can't learn from them. Studying the works and lives of great artists can provide valuable insights into the creative process and how to approach crafting in general. For example, learning about Michelangelo's painstaking process of creating the Sistine Chapel ceiling can teach us about the importance of patience and dedication to our craft. And studying the life of Frida Kahlo – who turned her personal pain and suffering into beautiful, haunting works of art – can inspire us to find our own unique voice and express it through our crafting. So, take the time to learn about the artists who came before you, and let their stories and their work inform and inspire your crafting.
Why Art History Matters in Crafting: A Conclusion
In conclusion, art history is not just a dusty old subject that you can ignore. It plays a vital role in our understanding of creativity, and it can have a profound impact on your crafting projects. By exploring the techniques, materials, styles, and artists of the past, you can bring a new level of sophistication and depth to your crafting endeavors. So go forth, my fellow crafters, and embrace the lessons and inspiration that art history has to offer. Your glue gun will thank you.